Golf
Amidst an imposing mountain backdrop, the course of the Interlaken-Unterseen Golf Club offers pure playing fun. Nestled between the lakes of Thun and Brienz. A must for all nature-loving golfers. For all non-golfers there are also two great mini-golf courses near the campsite.
Foooore!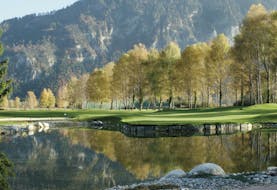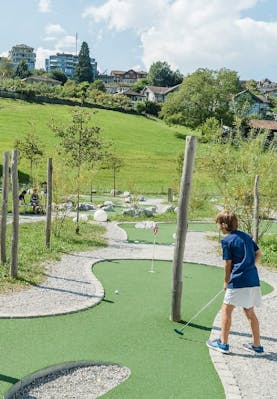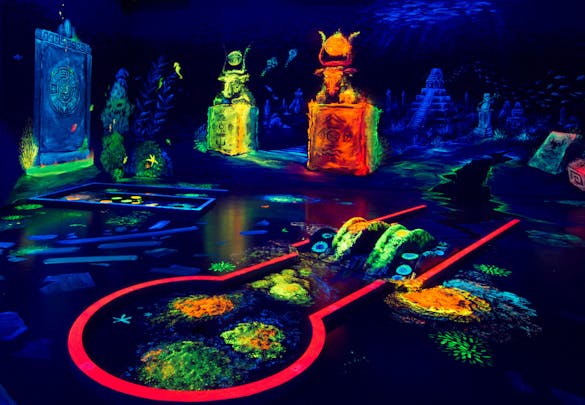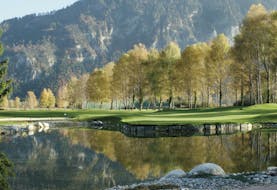 Golfclub Interlaken Unterseen
The Interlaken Unterseen Golf Club is located right next to the campsite and impresses with impeccable views.
More information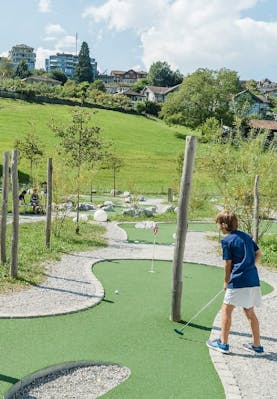 Minigolf
This idyllic facility promises a lot of fun for both young and old. The 18-hole course offers a mix of golf and miniature golf and a varied playing experience directly on Lake Thun.
More information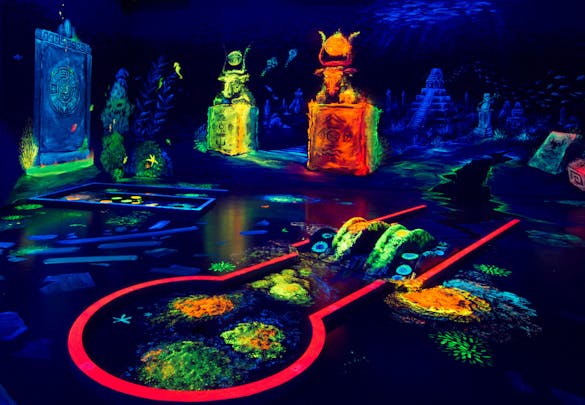 Omega next level Minigolf
This unique 3D black light mini golf course allows to experience the sport in a different way. Here tradition meets technology - golfing in the dark equipped with neon clubs, neon balls and 3D glasses.
More information