After all, you are on holiday
We want you to feel comfortable with us. After all, you are on holiday. The surroundings are perfect anyway. We take care of them. We keep our infrastructure in top condition. And if you have any questions or requests - we are there for you.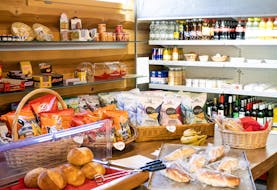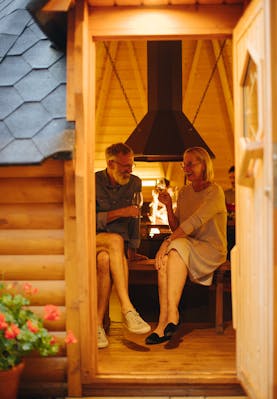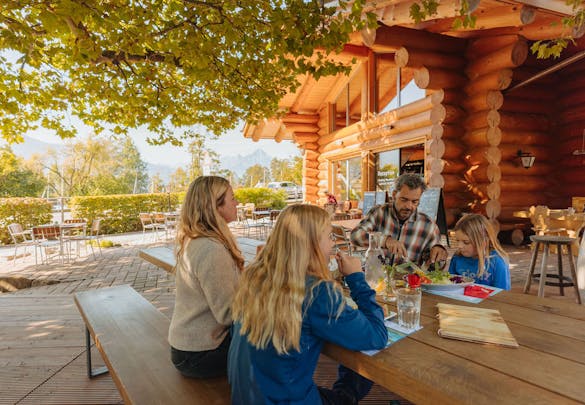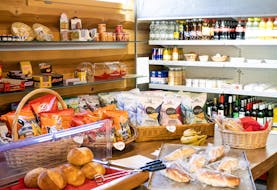 Shop and Kiosk
Here you'll find everything you need for a fulfilling camping life, fresh and fine. Many things from the region: cheese, beer, bread and croissants from the bakery.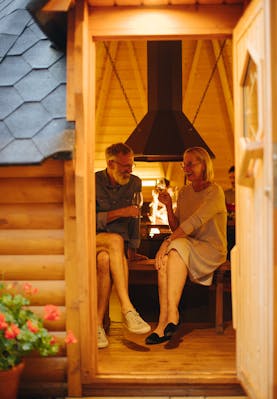 Grill House Woodstöckli
We deliver the grills, marinated if desired - you prepare them. If you wish, we can also serve bread and salads. Individuals and small groups are also welcome to order à la carte.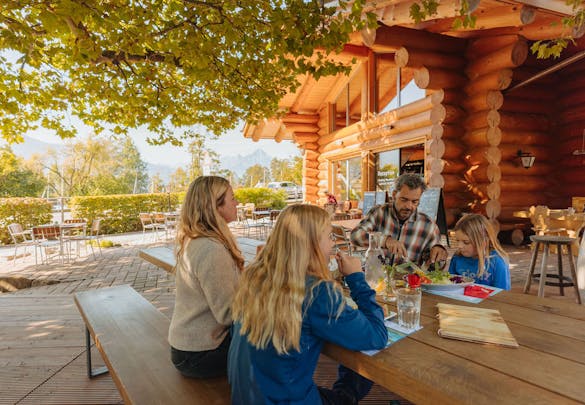 Blockhouse
Traditional Swiss cuisine, fine meat specialities, but also vegan dishes - and the rule is: many ingredients from the region, prepared with love. Of course: in winter there's fondue and raclette.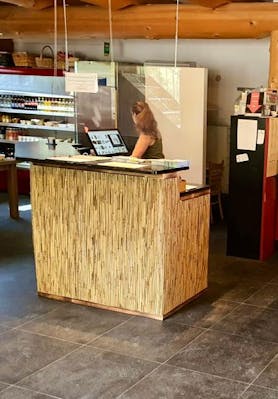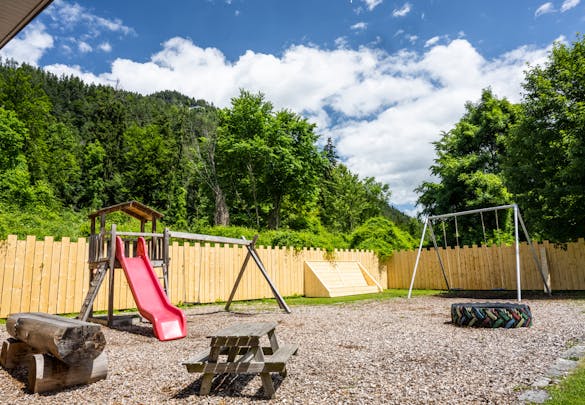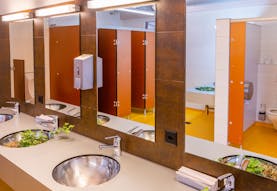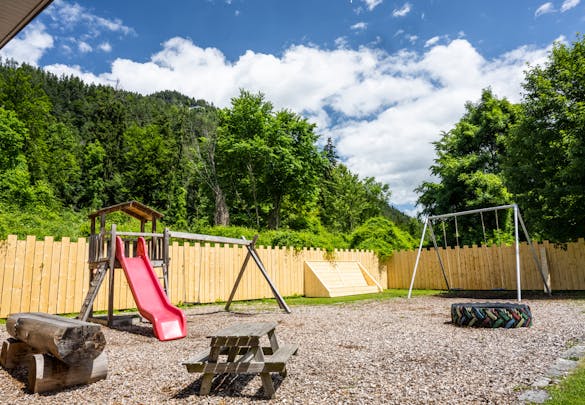 Children's playground
Welcome to our adventure playground, dear children: run, swing and climb for all you're worth. Enjoy it, really let off steam. In the end, parents will be happy too.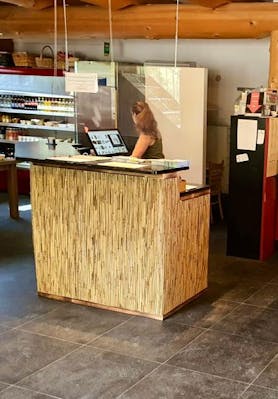 Reception and Infopoint
Excursion tips, info and access to attractive discounts. You can get all this and more at our reception. Always included: a friendly smile.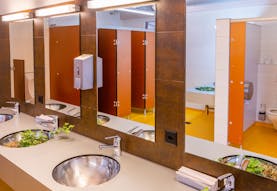 Sanitary facilities
Spotlessly clean and excellently equipped: our sanitary facilities meet the highest camping standards. We take good care of them - in an environmentally friendly way, of course.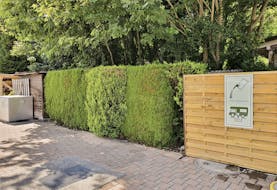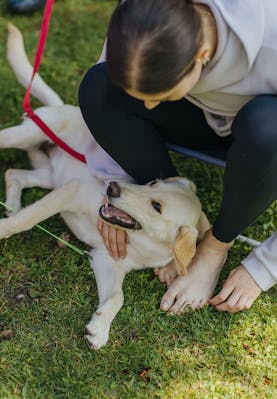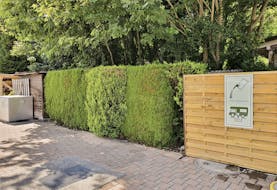 Camper service station
Dispose of, supply, recharge: Our service station has everything a camper needs. And it's as environmentally friendly as it gets - with your help.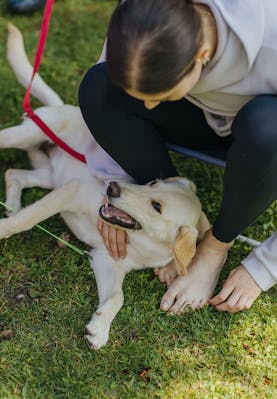 Dogs welcome
We like dogs: they are welcome at our campsite - just on a lead, please. And a maximum of two per pitch. Then petting is guaranteed. Woof!
Dogs welcome
Summer camping
Winter camping
Restaurant
Bar
Lounge
Shop
Recycling Station
Children's playground
Sanitary facilities
Reception
Kiosk
Camper Service Station
Washing machine and dryer
Chem. toilets disposal
Hand basin
Activities close and around
SUP Board rental
Pedalo rental
Jetboat
Paragliding
First flyer
Climbing park
Jungfraujoch
Beatus caves
Schilthorn Piz Gloria
Niederhorn