Fun for kids
Quite a lot going on: rope park, stand-up pedalo or mountain surf, mini golf, swimming pools, themed hike, scooter bikes for rent - and that's not even all.
Proper fun!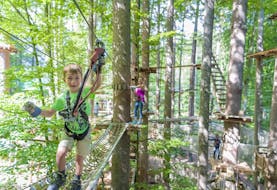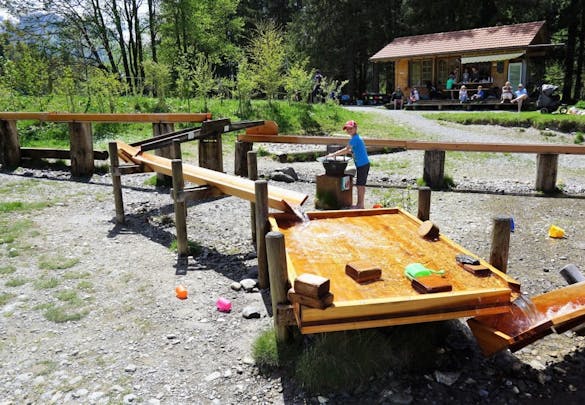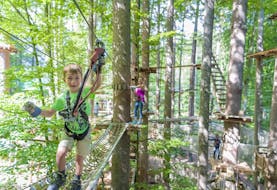 Ropes Park Interlaken
Ziplines, Swings, über 120 Hindernisse und zahlreiche Abenteuer erwarten Sie im SeiIpark Interlaken.
More information
Heimwehfluh
The cable car takes you up to the Heimwehfluh in just four minutes. At the top, many fun adventures await the little ones at the playground. The grown-ups can enjoy a meal or a drink with a beautiful view.
More information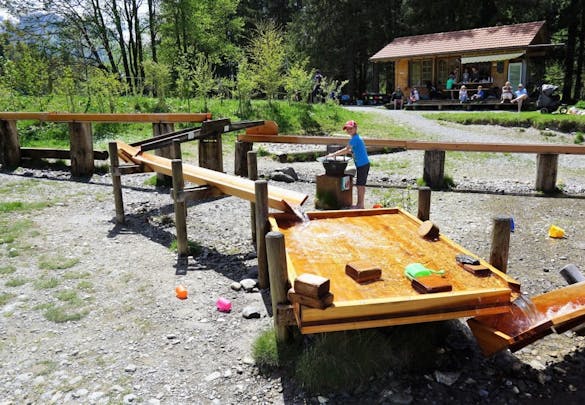 Water playground "Gwunderwasser"
Gwunderwasser is a play and experiment area with water play gardens. This extraordinary experience helps the little ones discover the natural dynamics of water.
More information