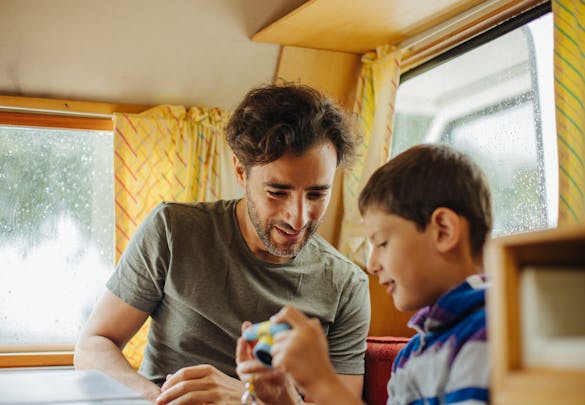 Caravan Pitches
Here too: soft greenery, natural paths, beautiful for barefoot walking. The terrain is partly terraced, natural, but well-kept. It fits into this wonderful environment. The sites have electricity and many have water supply. Of course, we also focus on sustainability when it comes to waste water.
Amenities
Electricity
1 Parking place incl.
Free Wifi
Communal bathroom
Communal kitchen
Communal lounge
Things to know
36 Caravan Pitchtes
Check-In: 2 pm
Check-Out: 10 a.m.
Dogs are welcome, two per pitch - and on a lead please
Sure: Free-WiFi on the whole site
There are enough parking spaces on the camping site
Sustainability is important to us. Will you join us?
Thank you for observing the current Corona rules!
Follow Covid regulations, and wear masks indoors
Sustainable Steps
We will never be perfect, but we're working to improve our camps and to be closer to Nature. Find out more
Maintenance with electric vehicle
Similar options from our other campsites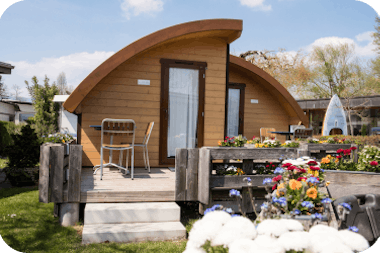 Rental property BUGG
Bis 8 Personen • 21 km from Alpenblick
Our two BUGGs are ideal for a family with 2 adults and up to 2 children.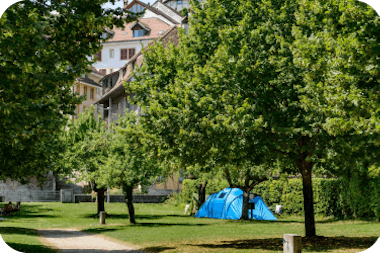 Biker campsites
Bis 2 Personen • 2 km from Alpenblick
The pitches offer you access to the lake, a partial lake view and a unique view of the Chasseral mountains opposite. A maximum of 2 dogs per tent are welcome, but they must always be kept on a leash.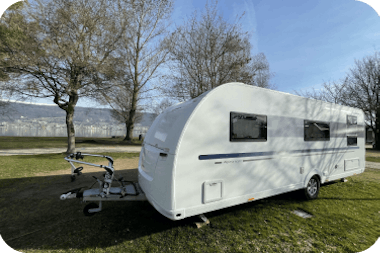 Premium place
Bis 4 Personen • 8 km from Alpenblick
We offer 6 premium spaces for campers or caravans. These places are in the first row of the campsite and offer you a unique view of the lake with a view of the Chasseral mountains opposite. All places have a power supply (6A) and are up to 80m 2 in size.